How is the market favouring prospective home buyers right now?
If you're thinking of buying your own home, there's good news. Not only have housing prices been adjusted downward, but the Canadian Real Estate Association reports that long-term mortgage rates are declining as well.
For the first time in a long time, the housing market is balanced, and people who were previously sidelined by the market are now seriously thinking about buying a home.
Wesley Fong, an experienced independent mortgage broker based in the Lower Mainland, shared some additional insight as to why right now is ideal for certain prospective home buyers. "If you're looking to buy a home and have less than 20% down payment," he says, "you'll be able to secure the best mortgage insurance residential rates in the market." Currently, that's 2.79% with a 25-year amortization.
Fong also notes that the First-Time Home Buyer's Incentive program could help more Canadians looking to own their own home. "The program provides home buyers with the opportunity to borrow a qualified amount of down payment from the government of Canada, assuming they're willing to share the gain or loss in the future value of the property. This gives home buyers immediate savings; because they'll have a larger down payment, they'll have a lower insurance premium cost for their mortgage."
To recap, these are the factors making it a smart time to buy a home now:
1. Declining home prices
2. Near-historic low interest rates
3. Balanced market conditions
4. First Time Home Buyer's Incentive program
Now that you know it's a good time to be shopping around, it's time to start exploring your options. Be sure to check out the new communities MacLean Homes is building in Port Coquitlam, all of which offer a perfect blend of city life and nature, and—bonus—are all BuiltGreen Gold certified. With over forty years of experience in Western Canadian community building, we're experts at creating lasting homes with homeowners in mind.
In response to current market conditions, we've put together some sample mortgage scenarios for our Salisbury South homes and calculated what your monthly payment may look like. Check them out below:
1. Evergreen Plan: $715,900 +GST
Purchase Price $751,695
Down Payment (10%) $75,197
Mortgage Premium (3.1%) $20,979.81
Mortgage Amount $697,747.81
Mortgage Payments $3,227.34
Estimated Strata $205.02
Estimated Taxes $187.42
Total estimated cost: $3619.78/month*
2. Alder Plan: $829,900 + GST
Purchase Price $871,395
Down Payment (10%) $87,140
Mortgage Premium (3.1%) $24,311.91
Mortgage Amount $808,556.91
Mortgage Payments $3739.87
Estimated Strata $238.66
Estimated Taxes $202.20
Total estimated cost $4180.78/month
*Note: There is a provincial tax rebate not included in the mortgage scenario. Assuming a 10% down payment for Evergreen $715,900 +GST. Amortization 25 years and 5 year fixed rate of 2.79%, monthly payments.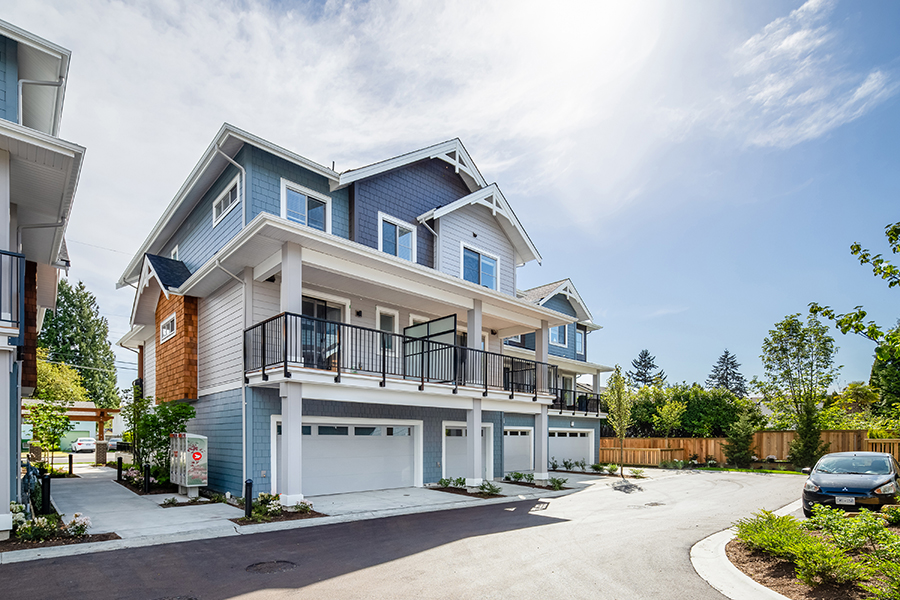 Salisbury South
These brand-new townhomes are perfect for families and individuals alike. Interested? Call 604-475-1172 or simply visit us at 2145 Prairie Avenue, Port Coquitlam. We are open every day from noon to 5 pm, except Friday. Click here for more info.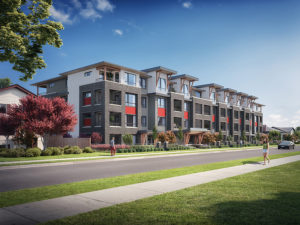 The Bloc
Coming Soon! Register today to be among the first to receive project details and sales events. The presentation centre is expected to open in the fall of 2019.  Click here to register.